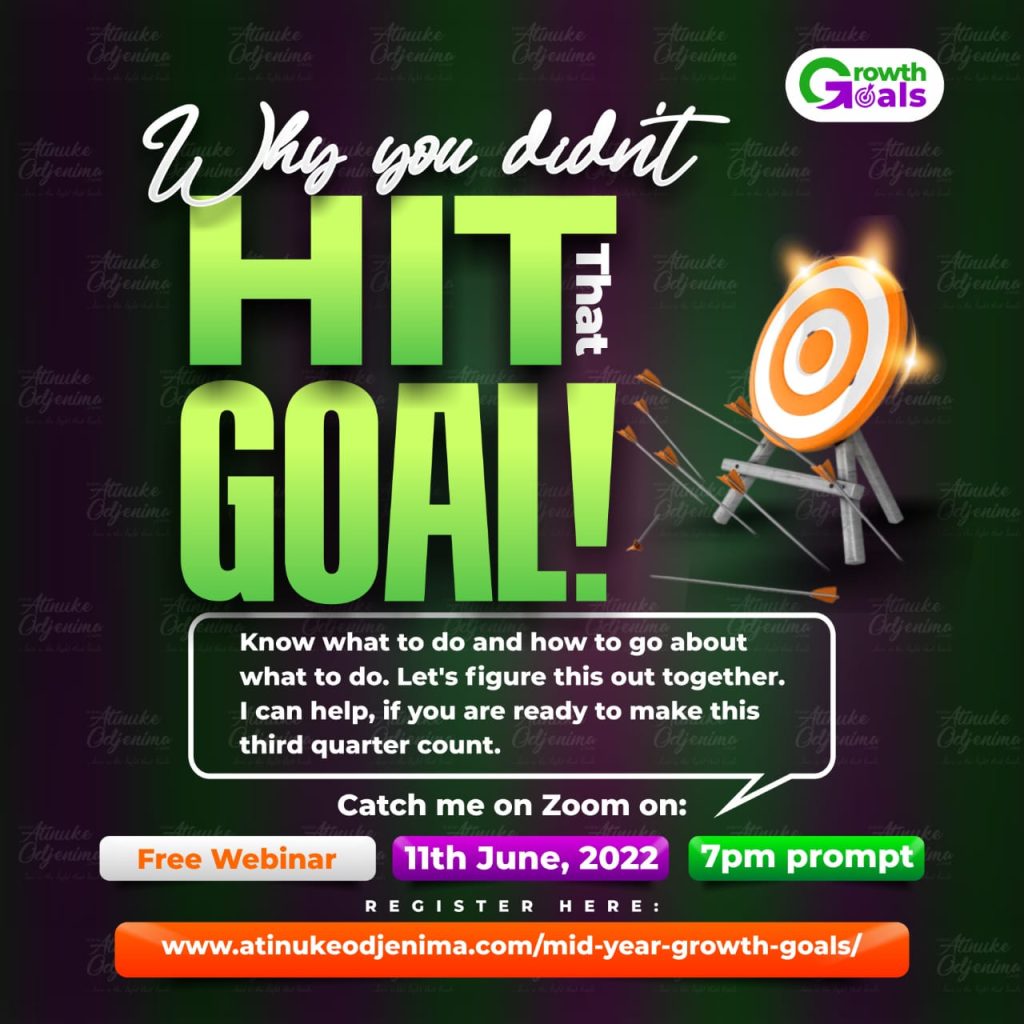 The first half of the year is fast wrapping up. We are getting to another junction of the calendar year where you hold yourself accountable and ask yourself "what exactly have I achieved ?"
In looking back to see what your desires, efforts & results are, will cause you to assess yourself requiring that you look within yourself to search for answers/solutions to some issues/ goals you weren't able to achieve.
At this point you ask yourself again, "why didn't I get those things done?" What could I have done better?" Attempts to find answers to these questions might make you want to look ahead to see what is it you would want to have, do or be better at. Then you set new goals or you adjust the ones dear to you alone.
Goals are important to our progress and more important is achieving them because of the true nature of goals, they are not just dreams or desires but one with an action plan bounded by time.
Attaining/achieving your goals gives you the confidence or the assurance of possibilities that increases your capacity to get results. It ofcourse gives you the sense of achievement & happiness.
I know you desire to grow, so you have set some goals. Some goals you did while other you didn't. The question really is how relevant to your progress are the ones you hit over the ones you didn't get done?
My free Webinar is for you If the ones you didn't get done are more important & relevant to your progress or will give you more joy & happiness. Then, don't miss my webinar.
"Why you didn't hit that goal" is a free webinar where I will be sharing on factors that hindered or hinders attainment of goals. I will be sharing tips and strategies to hit your goals.
Year 2022 is still ongoing, its not yet late to get it right & get your goal done. Show up at my Webinar & let's figure this out together.
KNOWING IS THE 1ST ACTION TO DOING IT RIGHT
Register here for my Webinar